INDIVIDUAL THERAPY
As a mental health therapist, I believe my role is to support you in navigating life, relationships, and mental health in ways that are aligned with your needs and values. I do this through an intersectional and strengths-based lens that is grounded in the unique experiences of each individual. My therapeutic approach integrates influences from a range of theoretical frameworks including social justice, trauma-focused, liberation health, disability justice, mindfulness, psychodynamic, and CBT (cognitive-behavioral therapy).
CLINICAL SUPERVISION
 As a clinical supervisor, I thrive in working collaboratively with my supervisees, acting as a thought partner, coach, mentor, and supervisor. I believe that personal and professional growth arises from a foundation of integrity, curiosity, courage, and humor. Over the years, I have gained significant experience in providing clinical supervision to diverse professionals such as clinical and macro social workers, counselors, advocates, and clinicians, in various settings including community health, non-profit, and private practice. I am an Approved Supervisor in Washington and Massachusetts.
TRAINING & CONSULTATION
In my trainings and consultations, I am committed to nurturing a learning environment that fosters critical thinking, self-reflection, and practical skill-building. Whether working with small groups or large organizations, my approach is grounded in the principles of equity, justice, and empowerment.
Throughout my career, I have had the opportunity to work with a diverse range of organizations, including community-based organizations, government agencies, educational institutions, and healthcare providers. I am known for my  humor, and ability to provide tailored and responsive support that meets the unique needs of each organization and their staff.
As a politicized healer, I believe therapy can be a transformational and liberating process. I welcome you to bring your whole self, by creating a space where you will be met with authenticity and non-judgement. I am passionate about bearing witness to a multitude of human stories and experiences.  In my practice, as in my life, I am committed to increasing access to healing, justice, and care for those who are most marginalized. I specialize in working with BIPOC and Latinx clients, transgender and gender diverse individuals, folks from queer, bisexual, asexual, lesbian, and gay communities, folks who practice BDSM and/or non-monogamy, activists, and survivors of trauma and oppression.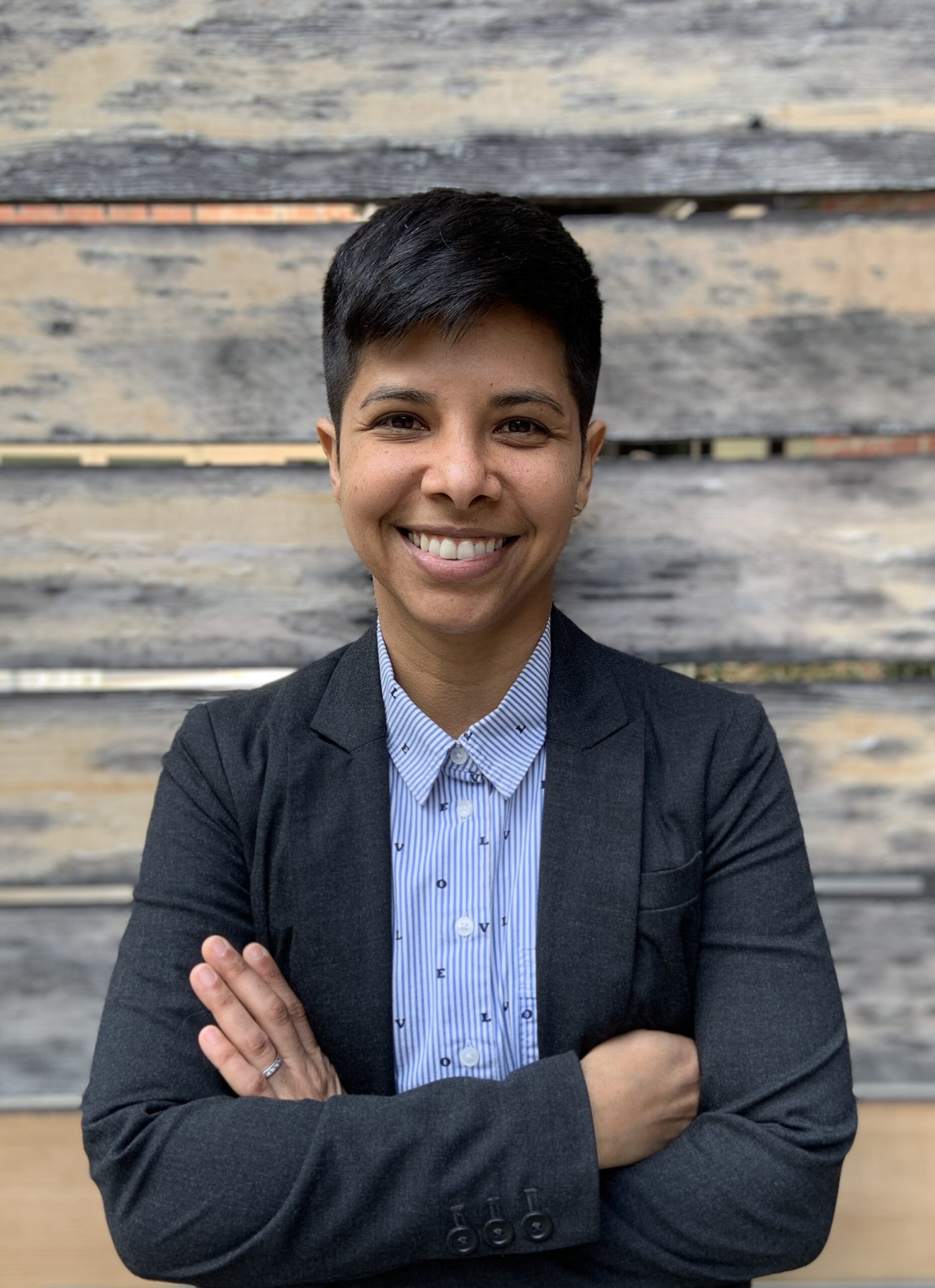 About me
Shakira Cruz Román is a queer puertorriqueña politicized healer, mental health therapist, clinical supervisor, and facilitator currently living on the traditional lands of the first people of Seattle, the Duwamish People past and present. Shakira works from a liberation health, trauma-informed, and transformative justice perspective that seeks to integrate the impacts of systems of oppression, cultural influences, and personal experiences into the liberatory and healing journeys of her clients. Shakira has nearly two decades of experience working with survivors of trauma, people of color, and the LGBTQA+ communities through advocacy, clinical supervision, individual and group therapy, mentorship, and organizational planning. When not facilitating feelings, Shakira can be found at brunch, riding their bike, hanging out with their cat, or laughing with chosen friends and family.
I am an In Network Provider with the following insurance companies:
Premera

AETNA

Regence

First Choice
I offer out of pocket services at a rate of $150 per session. A limited number of sliding fee scale spots may be available upon request.
Currently offering virtual appointments in Spanish and English.
Name
Shakira Cruz Román, MSW, LICSW (they/she)
Address
508 Yale Ave N, #183
Seattle, WA 98109